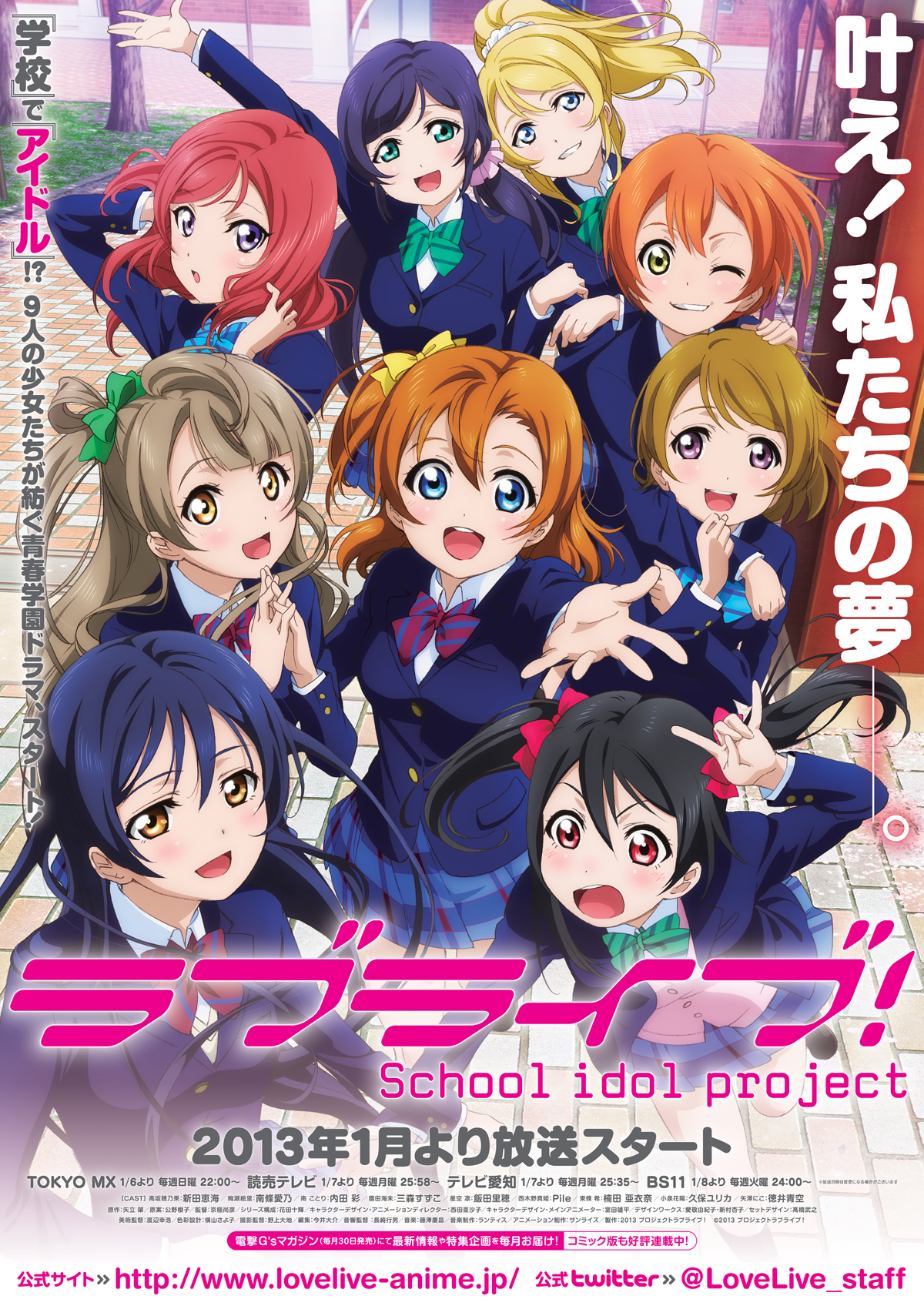 ©2013 PROJECT Lovelive!
Love Live! School Idol Project
Title

Love Live! School Idol Project

Year of Production

January 06, 2013

Number of Episodes

26
Synopsis
In Tokyo, an old school right in between the neighborhoods of Akihabara, Kanda and Jinbocho is in danger of closure. Nine girls, centering Honoka Kosaka, step up to defy the imminent danger facing their school. Hoping against hope, there's something they can do about this. The girls strive to become famous, spread the word about their school, attract more students, and save the day. Now their "School Idol Project" begins to make their dreams come true!
Staff
Original Story

SUNRISE

Original Concept

Sakurako Kimino

Series Composition

Jukki Hanada

Director

Takahiko Kyogoku