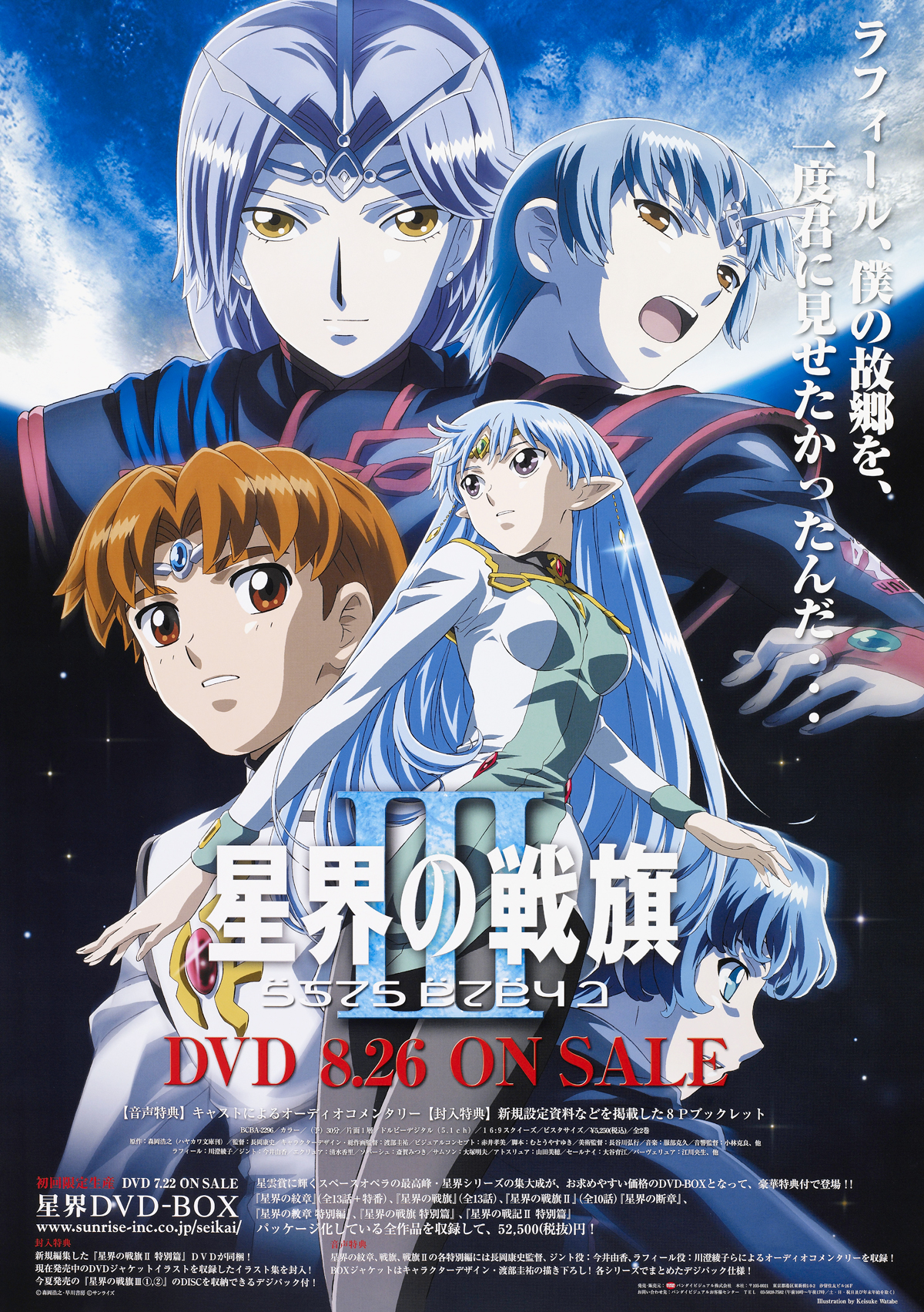 © Hiroyuki Morioka・Hayakawa Publishing,Inc.
BANNER OF THE STARS Ⅲ
Title

BANNER OF THE STARS Ⅲ

Year of Production

August 26, 2005

Number of Episodes

2
Synopsis
In Imperial Calendar Year 956, "Operation Hunter" commences. Its aim: To bring any surviving enemy battleships which may remain in United Mankind territory. Lafiel, captain of the Basroil, and Jinto had become caught up in a battle on the prison planet of Lobnas II, but they manage a narrow escape. After his brush with death Jinto temporarily parts ways with the military and heads for the Hyde System with Lafiel. There he will govern his home world, which has returned to imperial rule after Operation Hunter...
Staff
Original Story

Hiroyuki Morioka (Hayakawa Publishing, Inc)

Director

Yasuchika Nagaoka